"4 Year Olds Bucket List" feels more like a documentary than a piece of advertising. It grabs you by the throat and makes you stare at a problem that will not just go away.
In the ad world, we're in the business of creating a need and changing behaviors. More and more, brands are telling emotional stories and letting you connect the dots. How boring would it be if DDB New York and Water is Life, made a two minute web video explaining the importance of having safe drinking water in Africa? It certainly wouldn't have reached a million views. Instead, they introduced you to a four year old boy named Nkaitole. Twenty-five seconds in, a graphic appears that reads, "There's a 1 in 5 chance Nkaitole won't reach the age of 5." You don't want him to fail.
Often times, we forget that 1 billion people in the world don't have access to safe drinking water.
 4 Year Olds Bucket List isn't the first time DDB New York has taken this approach for Water is Life. The previous campaign, features Haitians reciting  First World Problems. This year, the agency introduced us to The Girl Who Couldn't Cry – it's simply heartbreaking.
How were they able to tell such a strong, authentic story? Freelance creative director, Julia Neumann, takes us behind the scenes.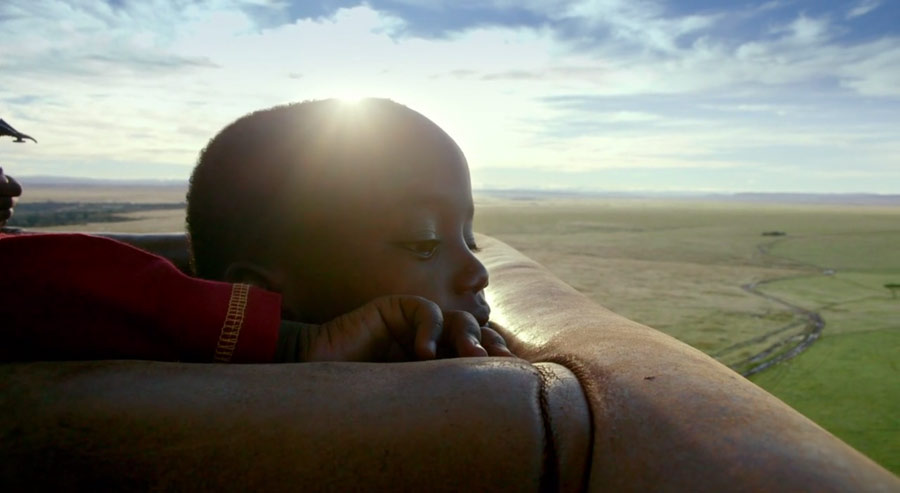 I just want you to know, I can't watch this video without crying.
It's always great to hear that people are moved by it. It's so hard to create a piece of advertising that can do that.
How did this idea come about?
Because of the success of the "First World Problems" campaign, we've earned the trust from the client. They presented the problem in Kenya and we were charged to find a solution.
Obviously, Water is Life is a nonprofit organization. There wasn't a lot of money to to play with. No cent was wasted. We stayed at friend's places. There was nothing lavish about the trip.
How did you find Nkaitole (the little boy)?
It was magic. Not just for Nkaitole, but for me as well. There's a local guy that works with the local community about the water situation there. He helped us cast some of the local boys. The children started playing. Some of the kids were shy and others were not. Then, there was Nkaitole. He was just so sweet and brave. I've never met a kid like him. This boy was just magic.
What was it about him that stood out?
He was not over-the-top. It didn't feel like he was acting. He was unaware of the camera because he's never seen a TV. It didn't matter to him. What you see is how he really acts. It's beautiful.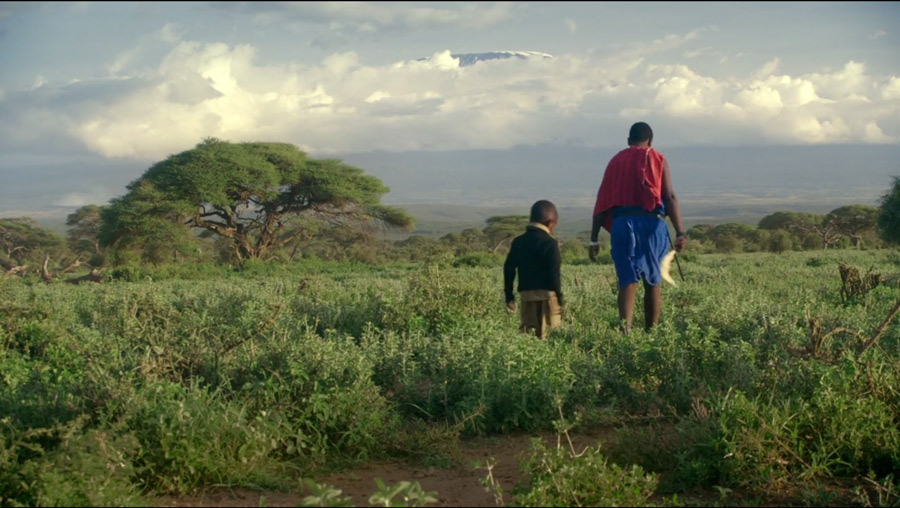 How did you plan this trip?
We had a list of things that we wanted to hit, an outline of things that could happen at each spot and how to get there and where to stay.
One of the most important things was to get to the ocean. This scene was such a genuine moment because it was the first time he saw the ocean. The village where he lives is at the base of Mount Kilimanjaro. We made sure that he didn't see it prior to getting there. He actually slept in the car. But for him it was a huge deal. He couldn't believe it. And that's exactly the expression that we got.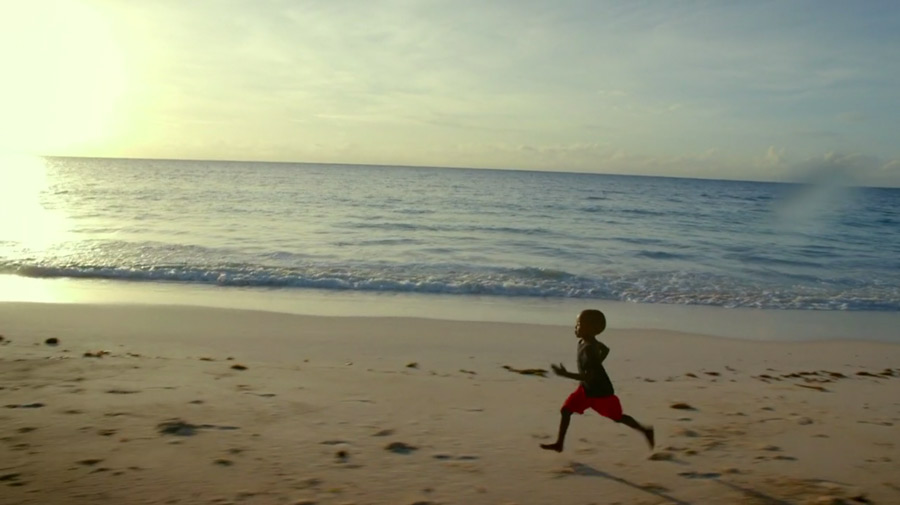 That moment for me was really powerful because I can't even imagine what it's like to see the ocean for the first time.
Did you fulfill your bucket list as a result of this video?
The answer would probably be yes. That wasn't really my plan. Africa was on my bucket list but necessarily Kenya. What was on my bucket list was trying to get to know a different culture. This was such a unique opportunity. I don't think I realized what it really meant. Maybe even more so now when that it's over.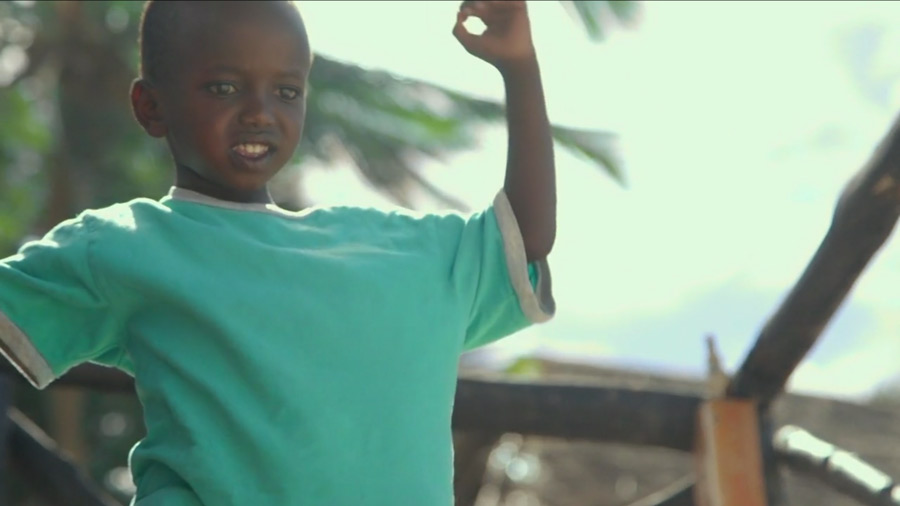 What were some of the moments that happened off camera?
There are so many things that happened along the way. For example, his uncle had never watch TV. The client had a couple movies and one of them was "Out of Africa." We decided that this would be his first movie. He was completely blown away. What's so bizarre is that this is his land and life. I don't know if you remember, but there is this tribe that speaks in a similar language. I asked him what the translation was correct and he said, "Yes, it was correct."
Another thing… they didn't like sleeping on a mattress. They preferred the cow hide.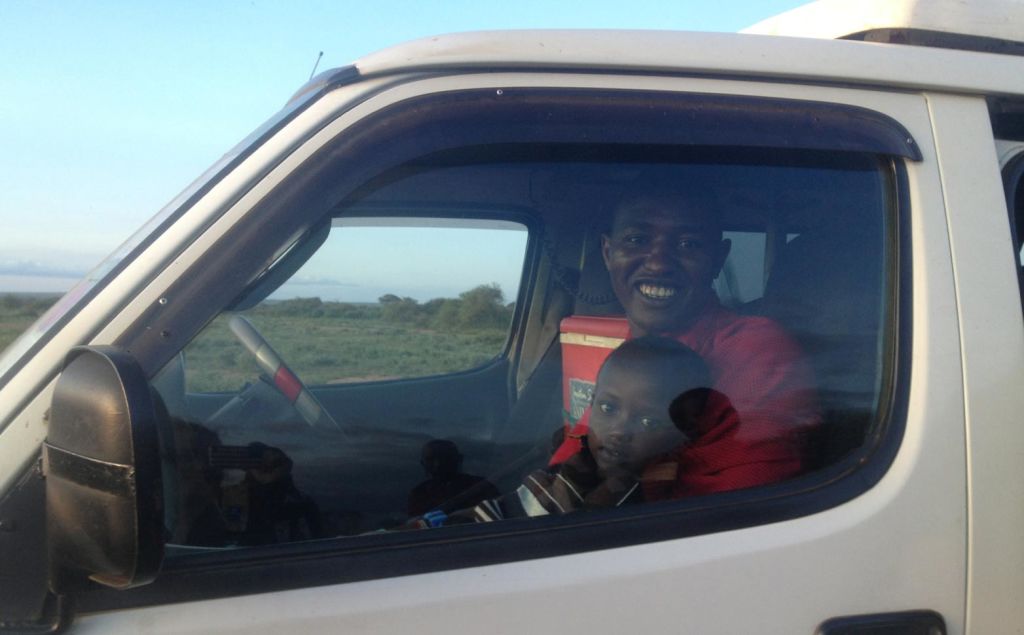 Tell me about the production.
There was nobody on the trip that wasn't helpful. The art director was doing the sound. Everyone had a role. We had to help each other to get it done. There just wasn't enough money to do this. We had to keep it small. That was a great experience as well.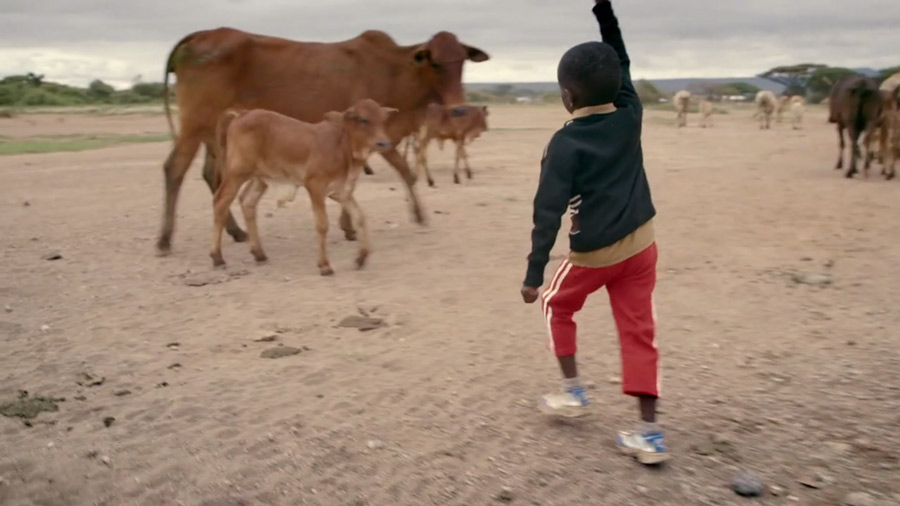 How was it working with Director Alec Helm?
Alec is a smart guy and really knows what he's doing. He did a great job considering the circumstances and with how little he had to work with. Sometimes things would happen that we didn't think about. He was always right there capturing amazing footage. At the very beginning, where the boy started herding the cows. That was a moment that we didn't plan. But that's what the little boy does. And he captured it. It was very raw.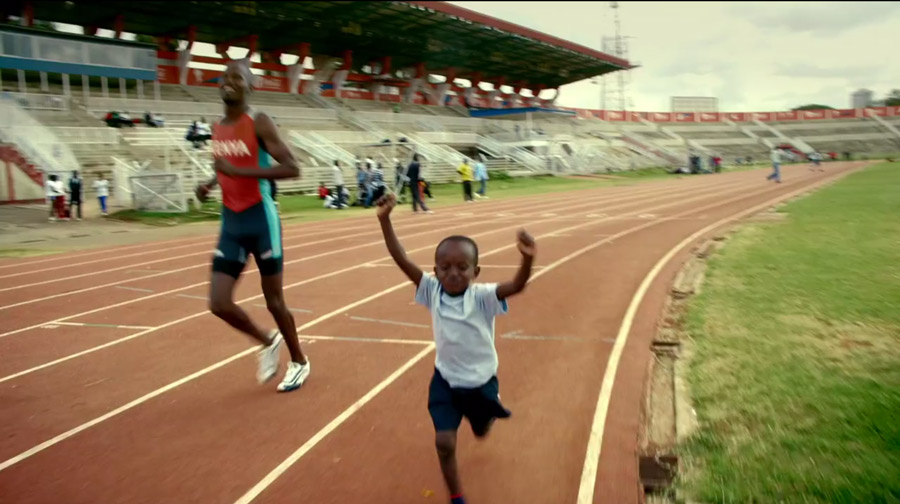 The video reached one million views – which is pretty much viral. Did you ever sense you were on to something big?
I knew that we had a really good idea and it could be very powerful. It was never the intention of making a viral video.I don't think you can plan for it. Having a good idea always comes first.
This is probably the most crazy and impactful twelve days of my life. I really didn't plan for it nor I was prepared for it. While  experiencing it, I realize that this was something special. This is something I will never forget. Neither will Nkaitole and his uncle too.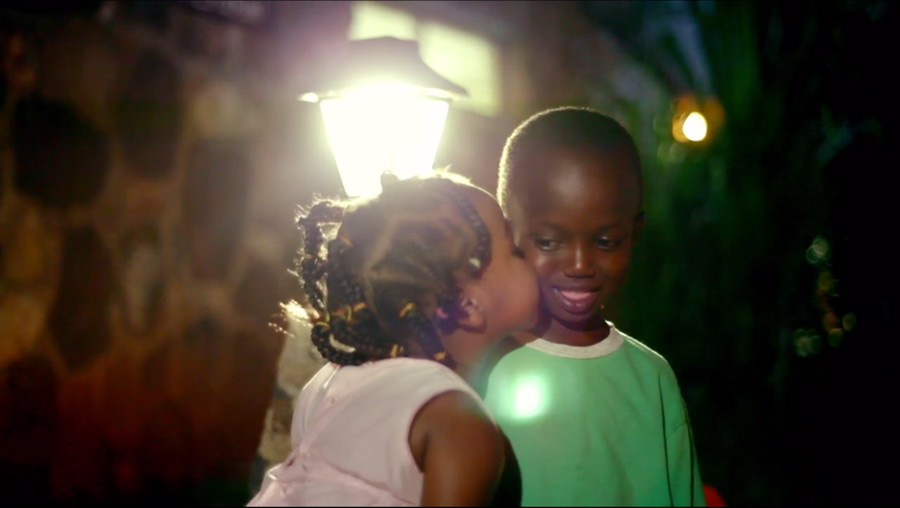 Have you kept up with Nkaitole?
We've gotten updates from the people who do the water work over there. They send pictures and little films. He's doing really well.
The little girl that kissed him for the first time, visited him at his village. Which is exciting because she comes from a very privileged family. They met when we were shooting. We checked into a hotel and there was this little elephant at the door. The little girl was there and she wanted to play with the elephant too. We decided this would be the perfect little girl for the video. We saw the opportunity just had to act on it. It was so cute.
CREDITS
Client: WATERisLIFE
Campaign Title: "Kenya Bucket List"
Agency: DDB, New York
Chief Creative Officer: Matt Eastwood
Executive Creative Director: Menno Kluin
Group Creative Director: Andrew McKechnie
Creative Director: Julia Neumann
Art Directors: Sam Shepherd, Donna Kwon
Copywriters: Frank Cartagena, Kevin Meagher
Head of Design: Juan Carlos Pagan
Designer: Brian Gartside
Head of Production: Ed Zazzera
Director, Editor: Alec Helm
Producer: Nina Horowitz
Business Manager: Lynda Blaney-Smith
Color Correction: Nice Shoes
Music: Singing Serpent