This is part 1 of a 3 part series based on the spoken word poem about bullying titled, "To This Day," by Shane Koyczan. In part 1, we chatted with the animator, Ariel Costa (AKA BLINKMYBRAIN).

"To This Day" exposes the scars that bullying can leave on an person. This video had a profound effect on me. In my opinion, this video should be shown in every school, to every student around the world.  
Giant Ant, a creative studio based in Vancouver, Canada, recruited 86 animators and motion artists to donate their time and creativity. The result was a collaboration of work with one single voice, as seen from multiple points of view.
This video was produced by Giant Ant.
BLINKMYBRAIN" - "To This Day"
Remember the old adage, "Say dog, see dog?" Well forget it. BLINKMYBRAIN's take on Shane Koyczan spoken-word poem "To This Day" breaks both rules and hearts.
Meet Ariel Costa – the mastermind behind BLINKMYBRAIN.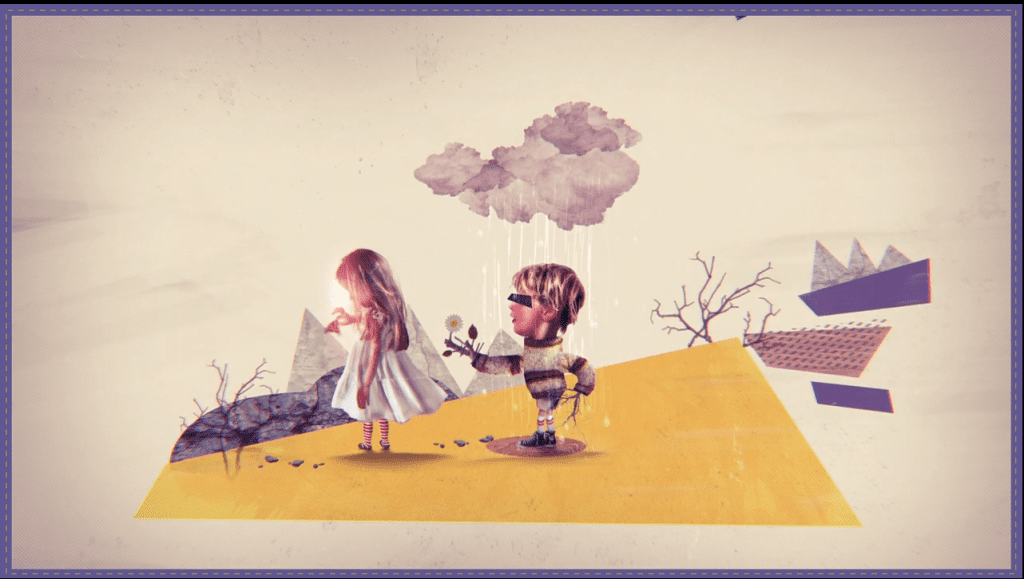 You could have literally animated the poem word for word but you didn't. The line when Shane says he's, "going to be lonely forever" – a shark/alligator/spider monster pops up.
It's all about interpretation. I was bullied when I was a kid in Brazil.
This kid in the video just went to make a friend. But what he found, were kids trying to bully him. He has no friends. That's what I want you to feel.
I love your use of mix media.
I work with a lot with pictures and I tried to create an environment that fits in a collage world.
I try to give life to every single element. I try to put subtle moving elements in the background to give you the sensation that everything is alive.
Even the locks of hair in the picture move.
You noticed that? I don't think anyone notices that. That's cool.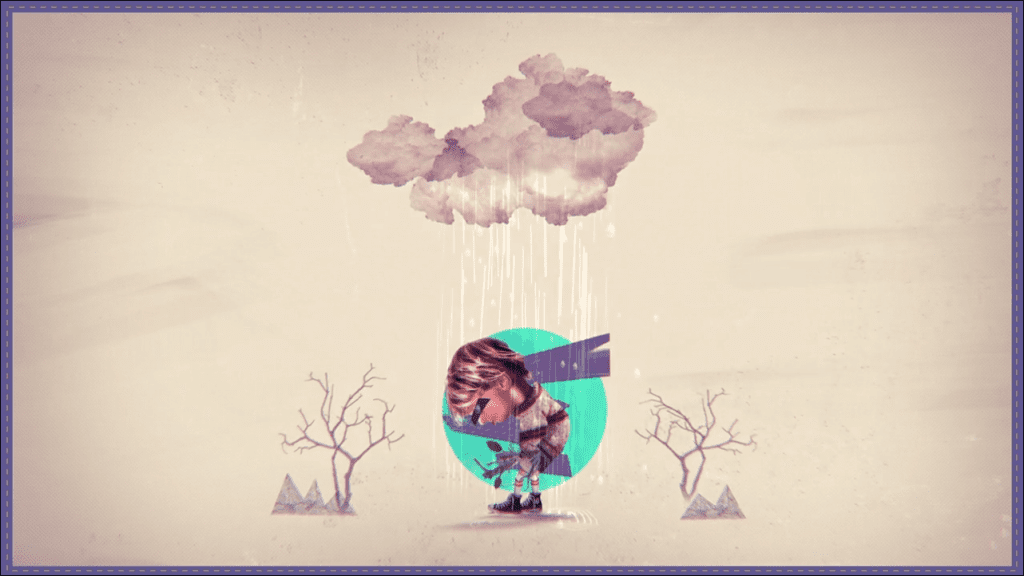 How did you create the stop motion look?
After all the animation was done,  I created an adjustment layer above everything and added a posterized time to give the sensation of stop motion.
What was it like to be part of the "to this day" project?
For me, it was a gift to be part of it. It was a pleasure because it's not just about the animation, it's about the cause, as well.
There's a lot of great artists on this project. I was astonished. The final piece was so beautiful.
"so we grew up believing no one
would ever fall in love with us
that we'd be lonely forever
that we'd never meet someone
to make us feel like the sun
was something they built for us
in their tool shed
so broken heart strings bled the blues
as we tried to empty ourselves
so we would feel nothing
don't tell me that hurts less than a broken bone"
-To This Day by Shane Koyczan
In our next post, see how another artist treated the same line of poetry in a radically different way. The result is fascinating.
To see more of BLINKMYBRAIN" work, visit his website or Behance.