If it weren't for the nutcracker sex-scene at the end, you would think this short was produced by Pixar.
This wasn't produced by a giant production studio in California. It was created by Saint Louis' Bruton Stroube Studios. Bruton Stroube has turned the traditional end of the year holiday video into an artform.
Their latest, Decor Amore, features a nutcracker in love. It's sweet, enchanting and became Vimeo's Staff Pick just days after it's release.  Creative Babble chatted with Bruton Stroube's motion graphic artist Casey Latiolias to find out how they pulled it all off.
It's never too early to start thinking about the holidays. When did you start working on Decor Adore?
Every year, we tend to do this to ourselves – We make awesome stuff, then we have to do it again, but bigger!
Every April we're like, "We should probably start talking about this." But we just kept putting it off, putting it off.
Our new executive producer, Tony Biaggne, came up with the original story. I want to say it was mid-November when we got the story down. The shoot was the first week of December.
Wow. That's a tight deadline.
It took everything out of me. I had nothing left. I worked nights and weekends. It was ridiculous.
I modeled the nutcracker. I did all the animation. There were things that I didn't do. We had a guy in Orlando model the angel and a guy in Japan do the rigging so that I could animate it.
It came down to the very last minute. But if you have time to spare, you haven't done a good enough job of pushing it to the limit.
What was the trickiest part?
We had to figure out what the angel was going to look like. The first step was to get a real-life angel so we could shoot it practically and then just animate the parts we had to. We had to get it to look as close to it as possible.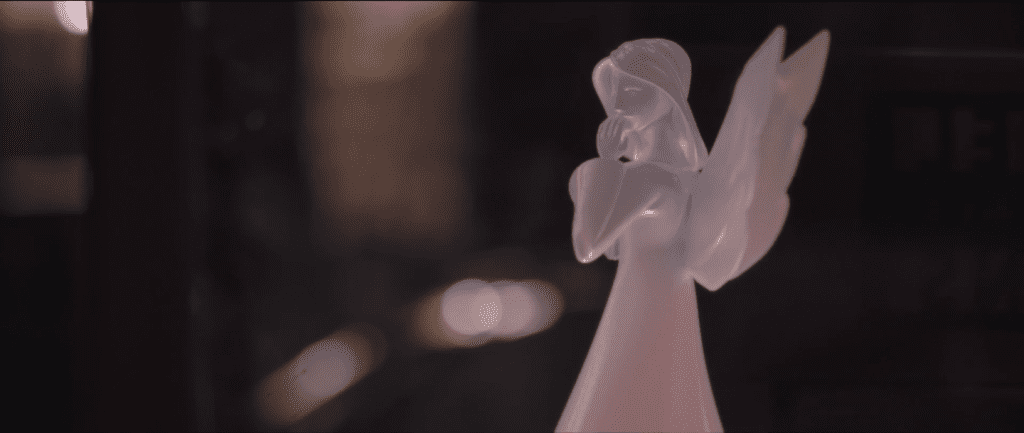 You snuck in an homage from the previous holiday video…
I'm glad people noticed the fart box from the 2012 holiday video. That was a last minute thing. We found it in the stash of props, and we're like, 'Let's see if we can put it in the new video.'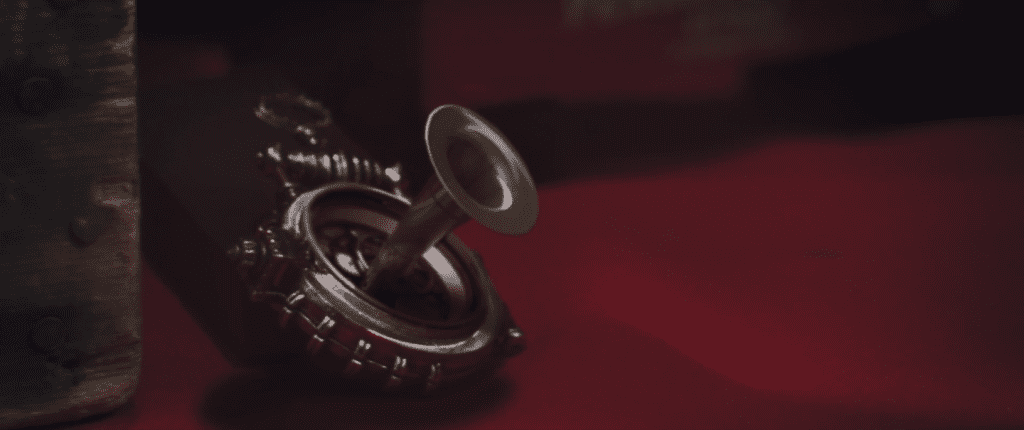 You guys have such a cool culture at Bruton Stroube. You can't manufacture that.
We're looking to hire another editor. It's such a long process, because you have to make sure this person fits in our environment.
The other trick is to hire really talented people. One of the partners always says, 'My philosophy is to hire good people and let them do their thing. You know more about this stuff than I do.'
Nobody tries to micromanage and no one has an ego. It's such an awesome environment.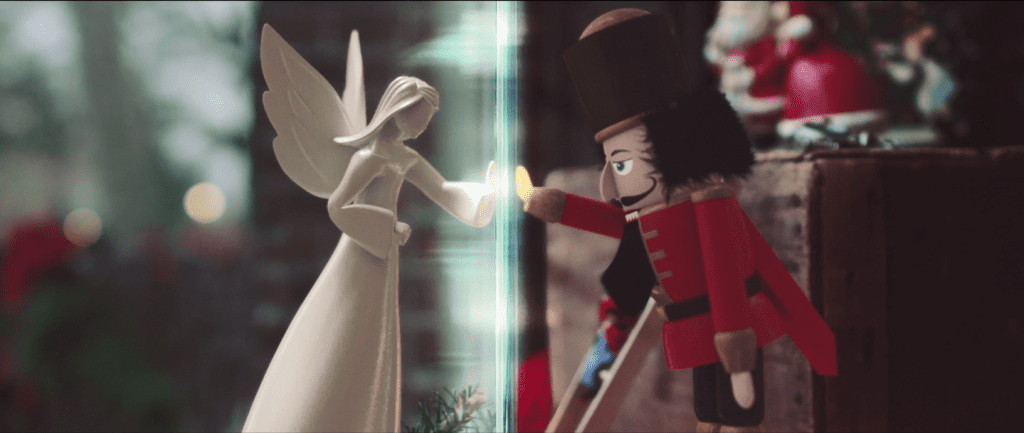 Everyone seems so passionate about what they do.
Everyone here is so talented. There are times when I work on something I'm really proud of, I show people, and they are like, 'That's cool.' Then, I see something that someone else in the studio did and I'm like, 'Man, that's better than what I did.'
 We're encouraged to work on passion projects during down time. So obviously, if something is your own idea, you're going to put a little more effort into it. The holiday project is my passion project. I put so much effort into that, because it was something that I wanted to do.
Bruton Strobe's - "Decor Amore" Behind-the-scenes
Directed by Tim Wilson
Written by Tony Biaggne and Tim Wilson
Animation by Casey Latiolais
Editor Andy DeVries
Sound Designer Steve Horne
Producers Sam Iba, Matt Siemer and Eric Sucher
Director of Photography Brandon Voges
Cinematographer James McKenzie
Key Grip Steve Eschner
Props and Wardrobe Cathy Rauch and Stevie Levy