This is part 2 of a 3 part series based on the spoken word poem about bullying titled, "To This Day," by Shane Koyczan. In part 2, we're talking to Caleb Coppock, an artist who's work didn't make it into the final video, however, it's one of this projects greatest treasures.

"To This Day" exposes the scars that bullying can leave on a person. This video had a profound effect on me. In my opinion, this video should be shown in every school, to every student around the world.  
Giant Ant, a creative studio based in Vancouver, Canada, recruited 86 animators and motion artists to donate their time and creativity. The result was a collaboration of work with one single voice, as seen from multiple points of view.
This video was produced by Giant Ant.
Caleb Coppock - "To This Day"
In the end, many videos didn't make the final cut of Giant Ant's "To This Day" project.
I spent all day combing through the animators that contributed to the "To This Day" project. That's when I discovered Caleb Coppock 's haunting textured world.
Although Caleb's work was not chosen in the final video, his interpretation of the poem moved me. You'll discover, just as I did, that the "To This Day" project is much more wonderful the closer you look.
"So we grew up believing that no one will ever fall in love with us. That we'd be lonely forever. That we'd never meet someone to make us feel like the sun was something they built for us in their tool shed. So broken heart strings bled the blues as we tried to empty ourselves so we would feel nothing. Don't tell me that hurts less than a broken bone." -Shane Koyczan, "To This Day" 
How did you get involved with the "To This Day" project?
It was the perfect mix because it's such a great cause and creative poem and Giant Ant being involved made it seem like a legitimate thing to pour hours and hours into.
What was their process like?
They had a process you had to follow. You first send a link to your work, then they sent you a clip. The biggest leap for me was like, "Hey I like your boards" and I'm like, "now I gotta make this." In the end, the quality was there.
Tell me about this clip and how you approached it.
I still feel like it's a rough sketch of it all. I imagined this scene in a cave and then the light playing off the walls. This section of the poem is about his loneliness.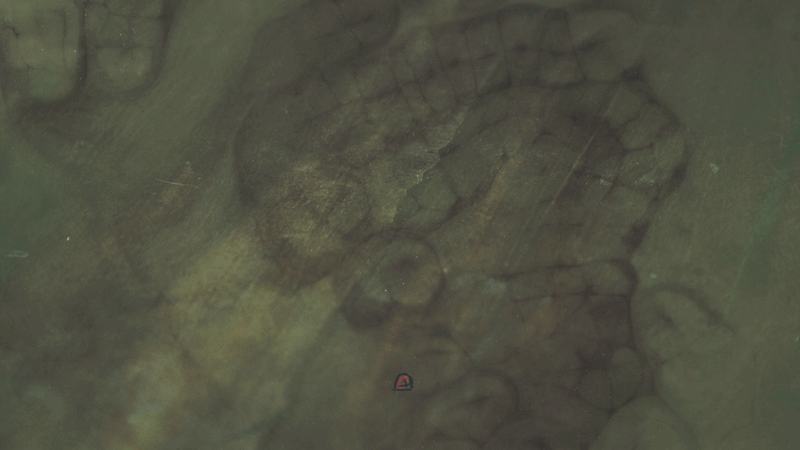 I felt the resistance in your animation…
It's probably my poor animation skills. You saw the struggle and tension of my skill set. I think that's what I wanted, this resistance to gravity and trying to get up to this light source on top.
You mixed all kinds of media. What kind of work went into this?
A buddy and I built a cave out of cardboard and shot a bunch of angles. I had some water being poured in with a black background. It did involve some videos and some hand drawn elements just to kinda bring it all together.
What fascinates me about the "To This Day" project is that we are able to compare apples-to-apples; how two artist treated the same line of poetry, yet interpreted it in two radically different ways.
Part 1 in this series showcased BLINKMYBRAIN's version. Compare it to part 2, Caleb Coppock's piece – and you will see how they are awesomely different.