William Trubridge is best known for his world record dives. In HECTOMETER, William dives more than 100 meters in one single breath.
Any video capturing a feat this extreme is worth watching. However, HECTOMETER is more than just a documentary. It's an experience.
In our previous conversation with director Matty Brown, we learned that HECTOMETER is a true collaboration between Matty Brown's unique visual style and William Trubridge's powerful words.
We spoke to William Trubridge to find out more about his contribution to the video HECTOMETER.
What you and Matty created is a great collaboration. He told me you found him accidentally?
Yeah, it was kind of a really bizarre thing. Someone called "Matty Brown" contacted me and said, if you ever needed a director and I jotted his name down. Then a year past, and when I went back looking to film Hectometer, I went back and searched for this guy named Matty Brown on Vimeo.
I started to see these videos that I hadn't seen before that blew my mind… they were incredible. So I wrote to him and it turned out to be a completely different Matty Brown.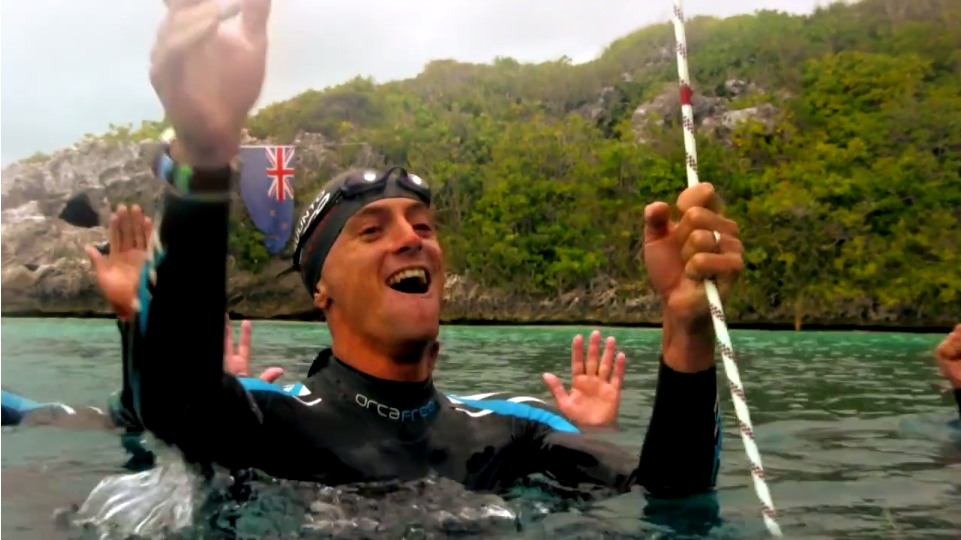 When I first saw HECTOMETER it really blew me away. I watched it and I thought, that's not the way most directors would approach this video. That's just not the obvious approach. What direction did you give Matty Brown?
I didn't want to give Matty too many parameters and limits to his creativity.  I basically wanted him to be able to capture what it felt like to do a deep freedive and the emotion surrounding it.
It's very easy to document a freedive and show it from start to finish but the way that Matty uses imagery , capturing the exact emotional state, that is one of his many talents.
From talking with him, he had no idea what to expect either. He basically described it as, you whisked him away and…
He's completely absorbed in that film making process the whole time. He had his camera and caught those little moments.
I don't know if you remember the shots of this incredible osprey which is a sea eagle. He was able to creep up, through the bushes, to the point where he got behind it, looked down past the osprey to the dive platform with the Dean's Blue Hole behind it.
Those kind of shots you don't just get by chance, you have to manufacture yourself in the right place at the right moment.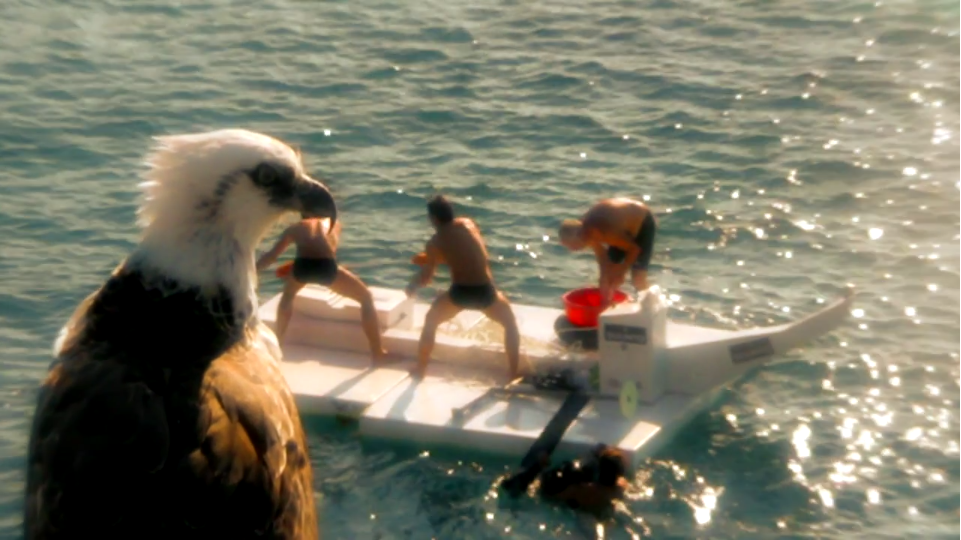 What makes this video so great and unique is the poem. How did that idea come together?
I think I wrote those words to go into a book that a photographer friend of mine was putting together. I guess I wanted something to tie together the physical feat with the emotive side of it.
Why did you use a child's voice to read the poem?
It was like a girl that was 13 or 14 years old. I've had some people say it's very effective. I've had some people say, "Um, don't think it works, as well."
I think I was inspired by a video I had seen where a very young sounding voice did a similar kind of narration and it's kind of a way of expressing something that's deeper inside you. The further you go inside you, you reveal that inner child.
To see more of William Trubridge's record breaking dives, check out the full-length documentary "Breathe" from 9-time Emmy Award-winning ESPN producer Martin Khodabakhshian.
 "Breathe" is now available as an HD download from iTunes, or at this link: http://filmworksent.com/Breathe.html.